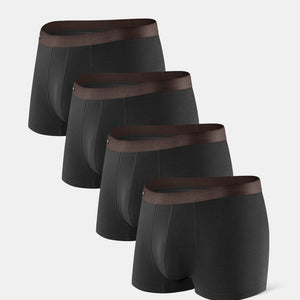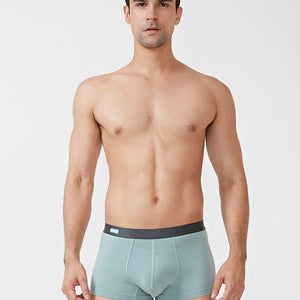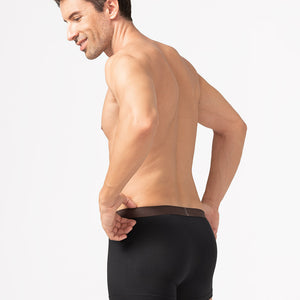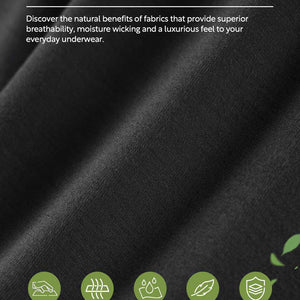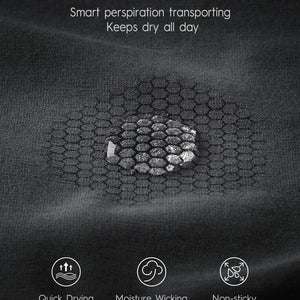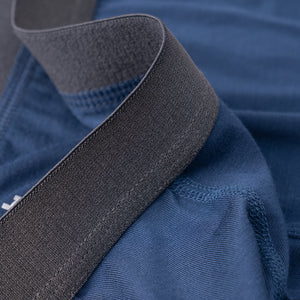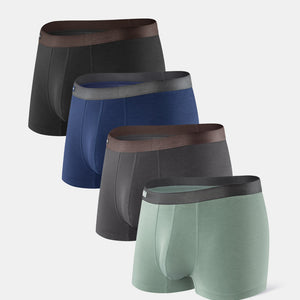 Love them!! Will absolutely buy again and again!! Super comfortable!!! Only DA underwear for me!!!
Perfect Fit
These are the best fitting, most comfortable underwear I've ever worn. They keep you dry and we'll supported. The smaller waist bands do roll down sometimes but it's no problem. I highly recommend the Ultra U pouch to keep everything supported and in place.
Best underwear I've owned
These are the best pair of underwear I've owned. They really is comfortable and really support the package well. Will definitely get more in the future
4 Packs Breathable Bamboo Rayon Trunks
*****Best underwear EVER!*****
When I received the underwear, I didn't look at the size, I just put them on. I order everything in XL! While a bit snug, they fit fine, and do they ever hold my family jewels! No more having to adjust constantly! After three weeks and many washings, they still look brand new and still fit the best of any underwear I've bought in the past! I plan on buying two more sets of small ones because I like the snug fit. I thought it would become uncomfortable after a few hours. After a 10-hour day working on aircraft in 92F heat and 90%, these underwear are still very comfortable. While I'm sure this Bamboo underwear in size small won't last as long as a larger size, they also prevent any chafing, and I NEVER have to adjust anymore!
One of the most comforting trunks you'll wear
I have used David Archies underwear for a while now, and I have completely swapped all my undergarments to this company only because of the feel and comfort of the product. It's so breathable and cozy that I barely realize there is something there. But ever since I changed to the bamboo rayon products, ooh man, I will never return to buying anything else.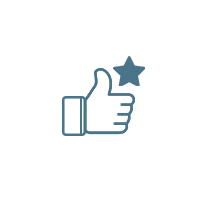 Comfort Guarantee
If you are not 100% satisfied, we will offer you a free exchange.

Free Return
The returns caused by product quality issues, costs on us.

Free Shipping
Fast & free shipping on orders over $59.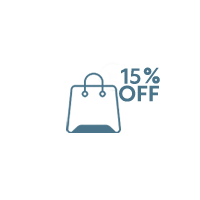 Save 15% Off
Subscribe us to get instantly 15% off on your first order.
Testimonials
"The briefs are made of a bamboo fabric blended with rayon and spandex, and have a reinforced pouch available in fly- and no-fly models. They're also more affordable compared to many of their competitors. "
"I've been wearing David Archy underwear for a while now but the new Quick Dry Sports are my new favorites! So very comfortable. I will confess that I do prefer the wider waistband of the regular ones but these are great nonetheless."
"This 100% cotton pajama set is made a little larger to accommodate for slight shrinking in the wash. The classic long sleeve top and pant set is perfect to wear during colder nights. It's a prefect present."