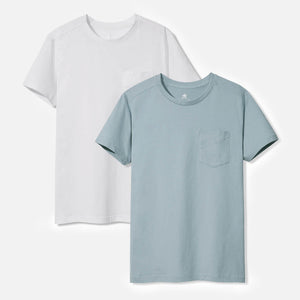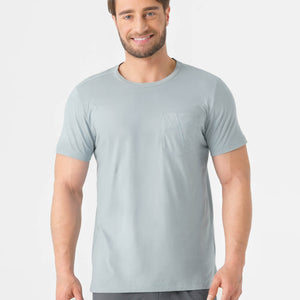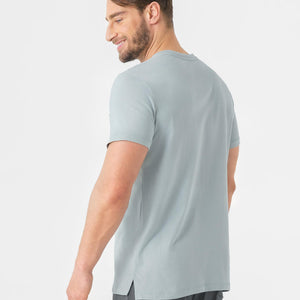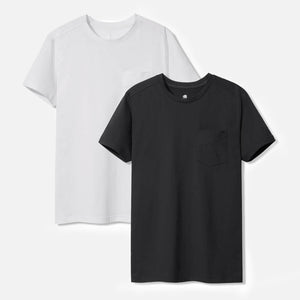 Great Quality & Color
These cotton shirts are so soft, the color is brilliant and are very comfortable to wear. Great quality! Only wish they had more colors to choose.
Perfect summer jammies
So comfortable and stylish.
Great alternative to Tommy Johns at a fraction of the ...
Great alternative to Tommy Johns at a fraction of the price.
I was an early buyer of Tommy John underwear and was a huge fan and advocate of there products. But then a few years ago something changed in the quality, but they still charged outrageous prices. I contacted Tommy John to discuss the issues I was having and customer service blamed me for the issues and even though they were still under the 90 day guarantee, would only replace on item, even though the whole batch was having issues for me. All the new underwear was ripping and tearing within weeks, while the batches I had from years previous were still holding up fine under similar use and similar wash. Yup, two-three year old under garments are holding up fine under the same conditions but all the new products are falling a part within weeks but it's something I'm doing- makes perfect seance.
After spending a stupid amount of money on Tommy John's over the years and having negative interactions with the company I set out on a mission to find a replacement. After over a year of experimentation, I finally found David Archy! At less then 1/3 the cost, David Archy products are just as comfortable as Tommy Johns and hold up to normal use (daily use, exercise, washing in a washing machine, drying in a electric dryer).
Sure, this is more expensive then other types of underwear but so comfortable and durable. It's worth the extra money, and trust me, I've tested out dozens of brands and these guys are now my go to.
I did wish it came in a deeper V-neck, since with some shirts you can still see the undershirt.
Good quality, great for travel
Bought these as travel undershirts in an attempt to reduce the number of items I pack. For that I need something that dries quickly after hand washing. These easily dried overnight in my initial test, in fact they seemed dry after just a few hours.
The next need was something cool to wear under my golf polos. These passed that test, as well. They seemed to wick moisture away and keep me somewhat cooler in my humid climate.
They are somewhat form fitting. That makes for a good fit in the chest/shoulders/armpit area. I chose a large. I am 5'-10', about 195 lbs., 38' waist. For comfort around the waist I had to forcibly stretch these out a bit, but that worked very well.
Made me throw out all my old undershirts.
I did not know what I was missing. I have been a regular wearer of cotton undershirts for years. I work in offices and wearing a dress shirt without an undershirt is just not an option for me. Cotton undershirts did the trick but they always felt a bit bulky and imminently developed the yellow staining under the armpit area. Also, cotton shirts show through dress shirts, regardless of the color.
These undershirts are paper-thin and soft to almost feeling like silk. Dont get the impression these are that cheesy sateen feel, they are not. These are truly very comfortable. I was on the fence regarding the color grey but given my research, gave them a try. Grey is virtually invisible under white dress shirts. No more visible neck or arm bands!
Holds up in 100 degree heat while wearing a suit!
I sweat a lot. I mean a lot.
I was looking for an undershirt that would feel light and comfy so I would forget I was wearing one, had a deep enough V neck so that with top button of a dress shirt was unbuttoned you couldn't see the dress shirt, and that would keep me cool and catch my sweat when outside wearing a dress shirt or even a suit in the heat.
I just officiated a graveside funeral in 100 degree heat. This shirt kept my sweet feeling cool, instead of hot and gross, and kept the sweat from showing through my dress shirt.
Ordering six more now!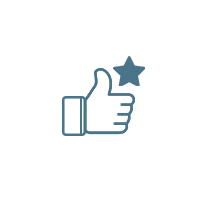 Comfort Guarantee
If you are not 100% satisfied, we will offer you a free exchange.

Free Return
The returns caused by product quality issues, costs on us.

Free Shipping
Fast & free shipping on orders over $59.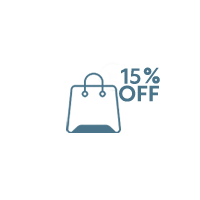 Save 15% Off
Subscribe us to get instantly 15% off on your first order.
Testimonials
"The briefs are made of a bamboo fabric blended with rayon and spandex, and have a reinforced pouch available in fly- and no-fly models. They're also more affordable compared to many of their competitors. "
"I've been wearing David Archy underwear for a while now but the new Quick Dry Sports are my new favorites! So very comfortable. I will confess that I do prefer the wider waistband of the regular ones but these are great nonetheless."
"This 100% cotton pajama set is made a little larger to accommodate for slight shrinking in the wash. The classic long sleeve top and pant set is perfect to wear during colder nights. It's a prefect present."