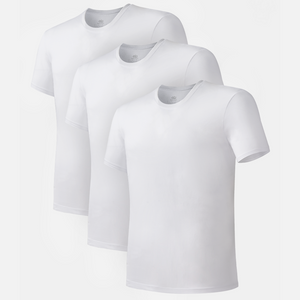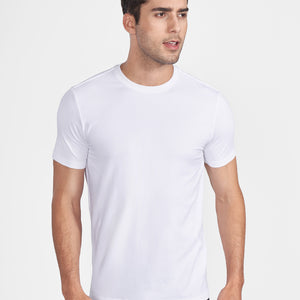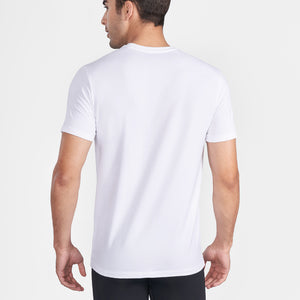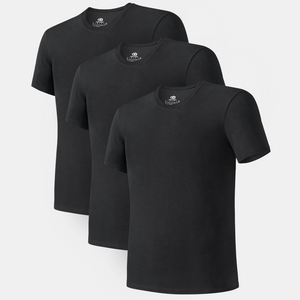 Great Product
I purchased the Bamboo Rayon Fiber soft fresh breathable sleepwear and 3 pack cotton rib crewneck basic undershirts. Both products are fantastic feel. The shirts are a great fit, the sleepwear shorts are pretty long, I would love it if they came about 2" shorter. I have worn the dual pouch trunks for over a year and wouldn't purchase anything but the David Archy brand
Far superior to the standard brand!
These Daivid Archy underwear are true 100% Cotton Jersey knit comfort. The have a very flattering cut. Out all other brands I've bought & worn, the David Archy's undershirt look damn nicest on me!
Great shirts to go with the pajama shorts.
Doesn't leave any marks on body and very smooth and durable after washing. I got medium and fits as expected.
Great shirt
Working from home and these very comfortable.
Thin and stretchy and soft
This undershirt feels great. Not only is it soft, it keeps me fit .I really like it.
Feels like I'm wearing a cloud!
The best I've purchased so far! I'm Very happy with this brand!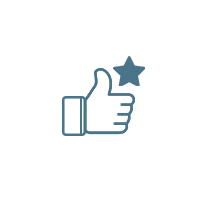 Comfort Guarantee
If you are not 100% satisfied, we will offer you a free exchange.

Free Return
The returns caused by product quality issues, costs on us.

Free Shipping
Fast & free shipping on orders over $59.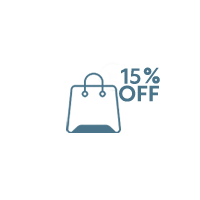 Save 15% Off
Subscribe us to get instantly 15% off on your first order.
Testimonials
"The briefs are made of a bamboo fabric blended with rayon and spandex, and have a reinforced pouch available in fly- and no-fly models. They're also more affordable compared to many of their competitors. "
"I've been wearing David Archy underwear for a while now but the new Quick Dry Sports are my new favorites! So very comfortable. I will confess that I do prefer the wider waistband of the regular ones but these are great nonetheless."
"This 100% cotton pajama set is made a little larger to accommodate for slight shrinking in the wash. The classic long sleeve top and pant set is perfect to wear during colder nights. It's a prefect present."