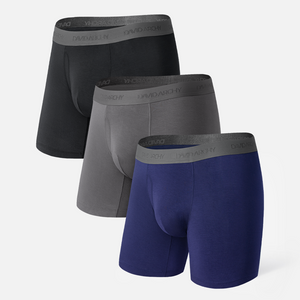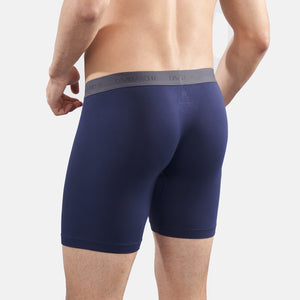 XL is to big
Great material L is to big so O will just use it as PJ. Posted overseas complicated exchange.
These Bamboo Boxer Briefs are Amazing
David Archy's bamboo underwear combines comfort, fit and quality to be the "Number 1 Seller" of men's boxer briefs on Amazon.
Why do I like these boxer briefs so much? The bamboo rayon material feels great. IMO bamboo feels better than the best Pima cotton. My wife and I have been using bamboo bed sheets for years, and we love them!
The pouch in these briefs feel super comfortable and also provide good support. The boxer briefs keep their shape, fit and feel after several washings.
Until I discovered David Archy boxer briefs my go to underwear was either Lululemon or Under Armour's Charged Cotton briefs. Now, without question, David Archy bamboo boxer briefs are by far my favorite underwear.
Amazingly Comparable to "Wood" brand underwear Nycto Katz
My boyfriend has 1 pair of Wood underwear that are insanely priced (about 30-40 a pair). They are extremely comfortable but so so expensive. I found this product (David Archy) on a lightning deal and thought I would give it a shot. These two products are similar in that they are made with a source of wood rayon. The David Archy is made of a bamboo rayon, and have that silky feel that I was looking for, but still functional and comfortable. My boyfriend tried them on and said "Oh! These hold my balls nicely, and my dick looks huge!" Sorry for not being PC, but basically what he was stating was that these underwear hold his "junk" up comfortably. The price is reasonable too, originally $35 for 4 pair compared to that price for one with the Wood brand. I will definitely be buying more for him!
This was the third time I bought their underwear.
I highly recommend their underwear. So far I have stuck with the bamboo underwear of theirs. I haven't branched out to their other clothing, but their underwear is on point.I have tried three different types of underwear from them, so far this is my favorite. All of their underwear is incredibly comfortable. They fit snug against you, but they have a pocket for you goods, so they never feel squished. Which means little to no personal adjustments.
Awesome
Awesome product at a fair price
Happy Boys
Lightweight, breathable, and comfortable.
David Archy did it again!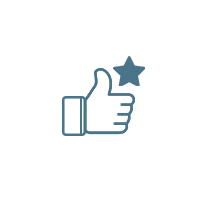 Comfort Guarantee
If you are not 100% satisfied, we will offer you a free exchange.

Free Return
The returns caused by product quality issues, costs on us.

Free Shipping
Fast & free shipping on orders over $59.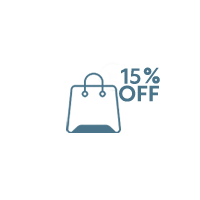 Save 15% Off
Subscribe us to get instantly 15% off on your first order.
Testimonials
"The briefs are made of a bamboo fabric blended with rayon and spandex, and have a reinforced pouch available in fly- and no-fly models. They're also more affordable compared to many of their competitors. "
"I've been wearing David Archy underwear for a while now but the new Quick Dry Sports are my new favorites! So very comfortable. I will confess that I do prefer the wider waistband of the regular ones but these are great nonetheless."
"This 100% cotton pajama set is made a little larger to accommodate for slight shrinking in the wash. The classic long sleeve top and pant set is perfect to wear during colder nights. It's a prefect present."