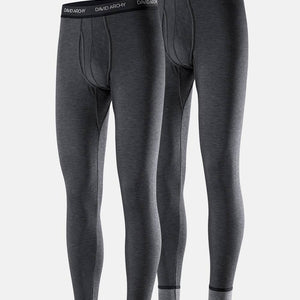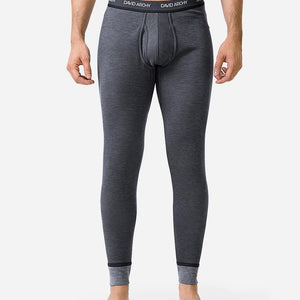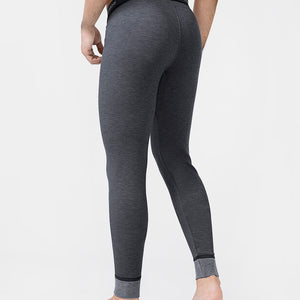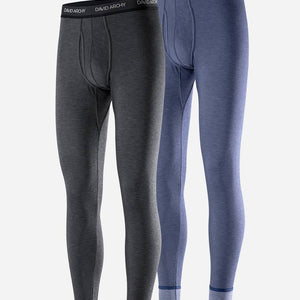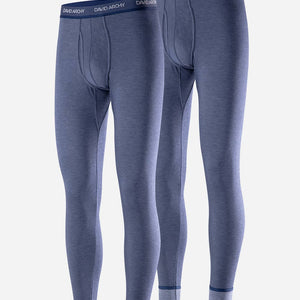 Wonderful
Bought these for my boyfriend who is 6'3 and 180 lbs, size Large. They fit him perfectly and says, even though they're still thin, that they're thicker than the "tights" he has bought before as thermal underwear. He calls them yoga pants, but only because they're form fitting and super comfortable. GREAT PURCHASE.
These fit amazing
These fit amazing I like how there not to hot but great for being outside
nice fabric weight
They fit well and are a nice medium to heavy weight.
Good quality product
This product seems of good quality, good weight and very soft inside. They wash up well.
Soft and warm
So soft and warm! Great product for money. I was skeptical on it being such a good deal, and it was well worn it. Will probably buy more. My hubby loves them.
These are so soft.
I received these yesterday in a shipping bag. Two colors and both are the same softness. I was expecting the signature fly, but these have just a regular y-front fly. It is a very sturdily stitched. The inner fleece like softness is luxuriant against the skin. The elastic on the leg and the waist are very secure. These are a little bit on the long but i like to keep my heels warm and without pulling them up to my ankles, they stretch to the arches of my feet without being uncomfortable. So give me a quasi onesie or footsie aspect of the garment. All in all 6 out of 6 stars in every category.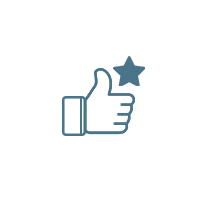 Comfort Guarantee
If you are not 100% satisfied, we will offer you a free exchange.

Free Return
The returns caused by product quality issues, costs on us.

Free Shipping
Fast & free shipping on orders over $59.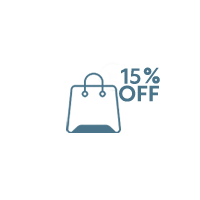 Save 15% Off
Subscribe us to get instantly 15% off on your first order.
Testimonials
"The briefs are made of a bamboo fabric blended with rayon and spandex, and have a reinforced pouch available in fly- and no-fly models. They're also more affordable compared to many of their competitors. "
"I've been wearing David Archy underwear for a while now but the new Quick Dry Sports are my new favorites! So very comfortable. I will confess that I do prefer the wider waistband of the regular ones but these are great nonetheless."
"This 100% cotton pajama set is made a little larger to accommodate for slight shrinking in the wash. The classic long sleeve top and pant set is perfect to wear during colder nights. It's a prefect present."