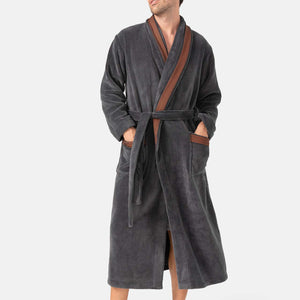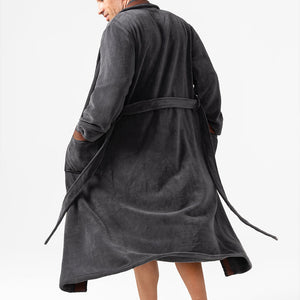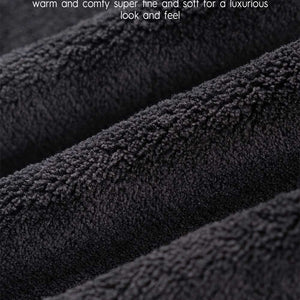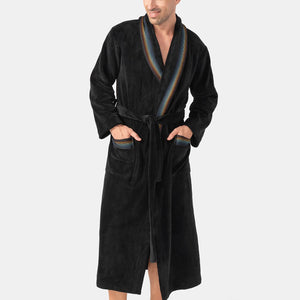 My husband like it
It's soft and comfortable
Men's Bathrobe
My son was very happy with it. He is tall and it was long enough for him and he likes the softness.
Perfect men's robe
I bought this robe for my oldest son a couple of years ago. He wears it all the time and it still looks like new. It is luxurious to the touch yet masculine looking. I just checked the brand in hopes of buying a second one for my younger son. You must be expand the color options, as he insists upon burgundy color. Sad I can't buy this for him. It is truly the perfect robe.
Beautiful Robe
I'd been looking for an ample robe for my husband. This one is beautiful and will be great for winter nights. Now I want to order one for Spring!
So soft and luxurious
Valentines gift for my hubby. He hasn't taken it off since he got it. Very soft and warm. Fits perfect and is not bulky at all. Love it!
Changed review.
It took a long time to get this robe. I finally received the robe and my husband loves it.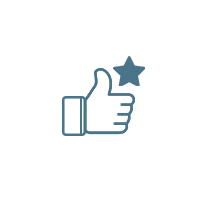 Comfort Guarantee
If you are not 100% satisfied, we will offer you a free exchange.

Free Return
The returns caused by product quality issues, costs on us.

Free Shipping
Fast & free shipping on orders over $59.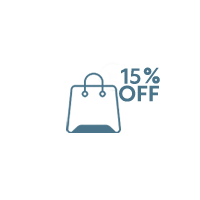 Save 15% Off
Subscribe us to get instantly 15% off on your first order.
Testimonials
"The briefs are made of a bamboo fabric blended with rayon and spandex, and have a reinforced pouch available in fly- and no-fly models. They're also more affordable compared to many of their competitors. "
"I've been wearing David Archy underwear for a while now but the new Quick Dry Sports are my new favorites! So very comfortable. I will confess that I do prefer the wider waistband of the regular ones but these are great nonetheless."
"This 100% cotton pajama set is made a little larger to accommodate for slight shrinking in the wash. The classic long sleeve top and pant set is perfect to wear during colder nights. It's a prefect present."