My hubby loved the David Archy underwear so we gave the long John's a try! WOW!
He LOVED the feel of this long John set. He's 6" & 180 pounds. I got him a medium & it for like a glove with the perfect amount of compression. If you're looking for something quality this is it.
Cozy and Convenient!
Bought these for my boyfriend to wear during Colorado winters and snow boarding. He loved them so much that we ordered two more pairs of the bottoms from the same brand.
WOW, just WOW, love them, super nice, soft and comfy!
Not your dad's or grandpa's long johns is right, these thermals are superb in every way. Prefer natural materials on my skin which these are mostly (95% cotton), snug but not tight, crew neck not too high or low, excellent arm and leg length with plenty of room in the buttocks to not cause plumbers crack, warm but thin enough to wear under sweats or other winter clothing. Order your normal size, the fit seems to be true!
I decided to wash these just like I do with my other cotton clothing as I dislike "babying" clothing in wash/dry cycles and had no issues, pilling or shrinkage.
Amazing! Loves them.
I loves these! Ordered a large size. i am 6ft 185lbs and they are a little big but they are super comfy. 6 days since I received them and I've already washed them twice. Highly suggest. Soft comfy and warm. I work construction and is constantly outside. Will order another set for sure!
Very soft and comfy, great fit for taller men!
I highly recommend these for someone looking for a base layer set. They are very cozy and warm. They do not chafe anywhere, are very soft, and move very well with the body.
I am 6ft 2in and 180 lbs and purchased the medium size. They fit very well, though I was hesitant at first they might be too short. The legs have a long length, and there is even a little extra leg length to spare for me with plenty of room in the crotch; the torso is also a perfect length and goes down well below where I have my belt to tuck it in; the arms are just a little short for me, but as this is a base layer that's no big deal. I also have a large chest and shoulders from working out and the top fits very comfortably on me.
Super warm and comfortable.
Recently rode through the mountains in Tennessee and North Carolina when the temps dipped down below 30 degrees. I purchased these specifically for this ride, solely based on the reviews. You take a chance doing this and I must admit, I was NOT disappointed. I bought two different types to allow for cooler and COLD temps.
They are super comfortable, and the reinforced knees was a life saver. One a bike, the wind flows over the cowlings and right at a riders knees. I could feel the cold but I wasnt cold, bikers will understand that. Keep in mind, at 28 degree and 45-50mph, we were experiencing single digit temps on the ride.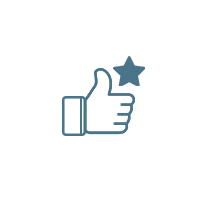 Comfort Guarantee
If you are not 100% satisfied, we will offer you a free exchange.

Free Return
The returns caused by product quality issues, costs on us.

Free Shipping
Fast & free shipping on orders over $59.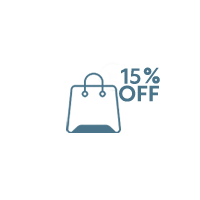 Save 15% Off
Subscribe us to get instantly 15% off on your first order.
Testimonials
"The briefs are made of a bamboo fabric blended with rayon and spandex, and have a reinforced pouch available in fly- and no-fly models. They're also more affordable compared to many of their competitors. "
"I've been wearing David Archy underwear for a while now but the new Quick Dry Sports are my new favorites! So very comfortable. I will confess that I do prefer the wider waistband of the regular ones but these are great nonetheless."
"This 100% cotton pajama set is made a little larger to accommodate for slight shrinking in the wash. The classic long sleeve top and pant set is perfect to wear during colder nights. It's a prefect present."