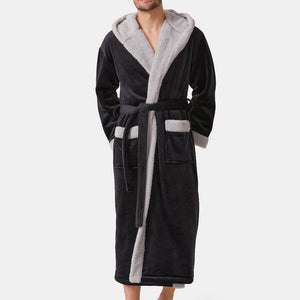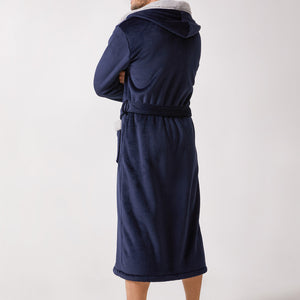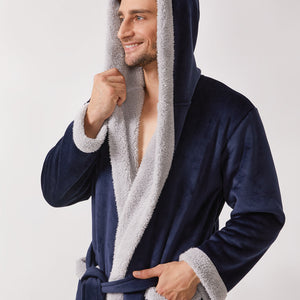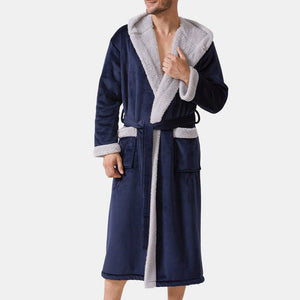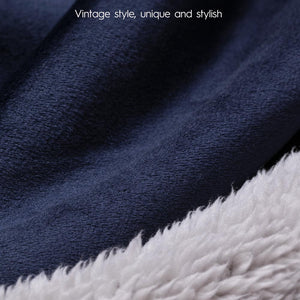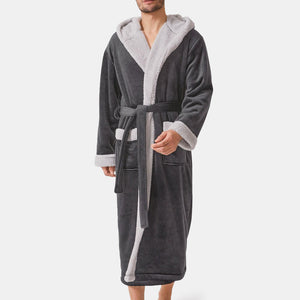 Ordered for the entire family
10 out of 10 recommend. I ordered 11 one for every adult on both sides for Christmas
Love it!
This is the best robe I have ever owned. It is especially comfortable on cold mornings and chilly days. I keep my hair low so the hood is a bonus.
Dream robe
To be honest, I did not expect this robe to be what I call luxurious. I would definitely recommend this to anyone who wants a real comfortable Nice looking robe. Hundred percent happy.
The best experience
In terms of quality and customer servives, the best one Ive ever seen.
Its good, i recommend it
It's soft on the outside warm on the inside and it looks luxurious
Great Gift
My husband kept looking at this robe but didn't purchase. I bought it as a gift for him and he has it on every chance he can. The quality of the fabric is amazing.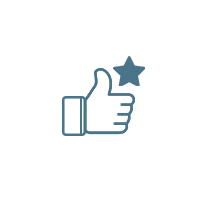 Comfort Guarantee
If you are not 100% satisfied, we will offer you a free exchange.

Free Return
The returns caused by product quality issues, costs on us.

Free Shipping
Fast & free shipping on orders over $59.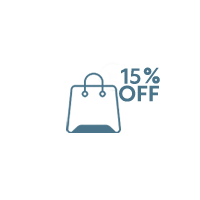 Save 15% Off
Subscribe us to get instantly 15% off on your first order.
Testimonials
"The briefs are made of a bamboo fabric blended with rayon and spandex, and have a reinforced pouch available in fly- and no-fly models. They're also more affordable compared to many of their competitors. "
"I've been wearing David Archy underwear for a while now but the new Quick Dry Sports are my new favorites! So very comfortable. I will confess that I do prefer the wider waistband of the regular ones but these are great nonetheless."
"This 100% cotton pajama set is made a little larger to accommodate for slight shrinking in the wash. The classic long sleeve top and pant set is perfect to wear during colder nights. It's a prefect present."