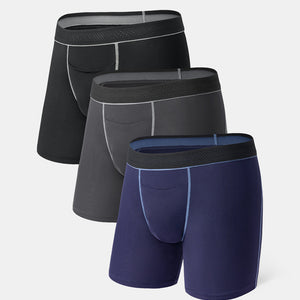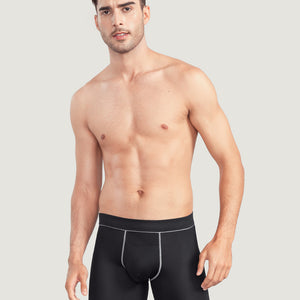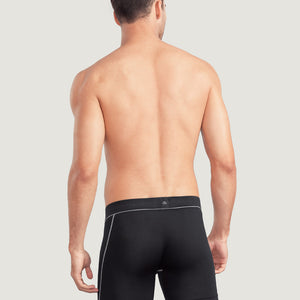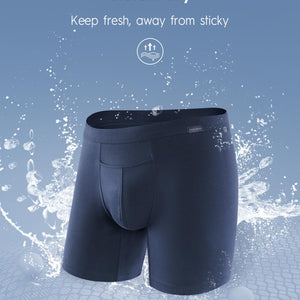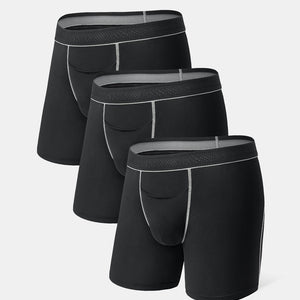 The Most Comfortable Underwear I Own
I have difficulty finding underwear that's roomy in the crotch but still provides support. A friend with similar boxer brief issues recommended I give this style a try - and I'm glad I ordered them! The fabric is great for staying cool and the pouch provides ample room for those who need it. The army fly is also far superior to the vertical fly. As an added bonus, my wife said they are her favorite underwear on me. I will definitely be replacing my underwear drawer in the future.
Wide bands on underware
Prefer small waist band and low brief style
I wear my shirt tucked in my underware and when i bend over the wide waist band shows and sometimes it just creeps up
Love, love, love!
The most comfortable and quick dry ever!
Good fit! The best!!!
If you are considering impulse buying this, just do it! This thing is wonderfully cozy and comfortable, I don't regret it.
You will never buy a normal pair again
Great fit great fill I wear them daily
Great Feeling
Very comfortable, soft and fit perfect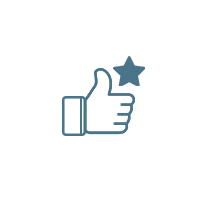 Comfort Guarantee
If you are not 100% satisfied, we will offer you a free exchange.

Free Return
The returns caused by product quality issues, costs on us.

Free Shipping
Fast & free shipping on orders over $59.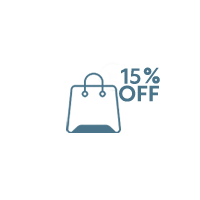 Save 15% Off
Subscribe us to get instantly 15% off on your first order.
Testimonials
"The briefs are made of a bamboo fabric blended with rayon and spandex, and have a reinforced pouch available in fly- and no-fly models. They're also more affordable compared to many of their competitors. "
"I've been wearing David Archy underwear for a while now but the new Quick Dry Sports are my new favorites! So very comfortable. I will confess that I do prefer the wider waistband of the regular ones but these are great nonetheless."
"This 100% cotton pajama set is made a little larger to accommodate for slight shrinking in the wash. The classic long sleeve top and pant set is perfect to wear during colder nights. It's a prefect present."