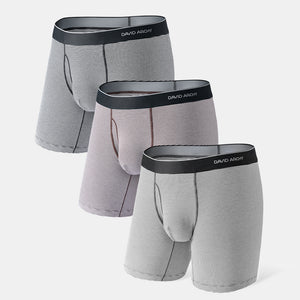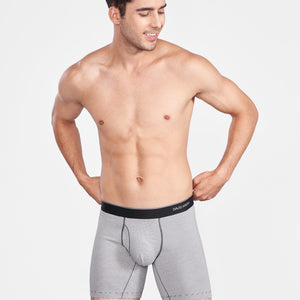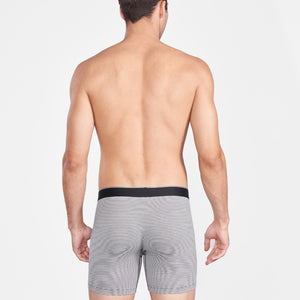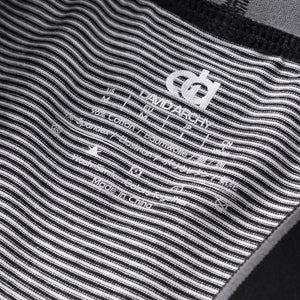 Very comfort and keep me breathable.
It was a good purchase and value
Perfection
The most comfortable underwear I've ever owned and fit me perfect. Retains its shape, support, and comfort throughout the day, unlike some others. Others have mentioned having issues with their...anatomy coming out of the hole, but personally I never had any issues with that. The fly was so functional and easy to use that I actually used it. The only flaw I had experienced was the location of the seam in the shaft pouch, which was straight down the middle, but that issue is easily solved by adjusting the shaft to one side or the other. Overall the best underwear I've ever worn, and if I can help it I won't buy briefs from anyone else ever again.
Very comfortable
I was very skeptical at first. I was afraid they would be to thin. Or start to fall apart after so many washings. But they are great. These are actually the most comfortable underwear I've ever owned. They haven't frayed from the washer or dryer. They keep there shape like other type of boxer briefs would throughout the day. But without that super tight feel. Overall great buy.
Comfortable
Very comfortable I love it so so much!!!!
Recommend
Fit as expected. Will buy the brand again.
Underwear for birthday no longer a threat
I find my husband to be difficult to shop for for gifts, so I asked for a hint list for birthday. When a couple of weeks went and still no ideas despite repeated asks, I threatened him with socks and underwear and eventually followed through. I'm a woman of my word like that. He was thrilled with these! He loves the fit and the softness of the fabric. Sadly, with these undies, socks and underwear is no longer a threat. Guess I know what he's getting again next year!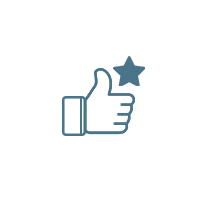 Comfort Guarantee
If you are not 100% satisfied, we will offer you a free exchange.

Free Return
The returns caused by product quality issues, costs on us.

Free Shipping
Fast & free shipping on orders over $59.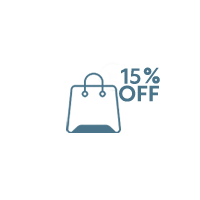 Save 15% Off
Subscribe us to get instantly 15% off on your first order.
Testimonials
"The briefs are made of a bamboo fabric blended with rayon and spandex, and have a reinforced pouch available in fly- and no-fly models. They're also more affordable compared to many of their competitors. "
"I've been wearing David Archy underwear for a while now but the new Quick Dry Sports are my new favorites! So very comfortable. I will confess that I do prefer the wider waistband of the regular ones but these are great nonetheless."
"This 100% cotton pajama set is made a little larger to accommodate for slight shrinking in the wash. The classic long sleeve top and pant set is perfect to wear during colder nights. It's a prefect present."