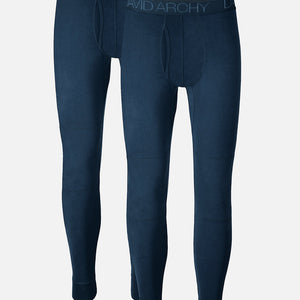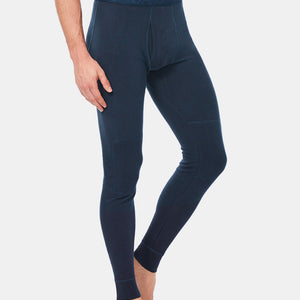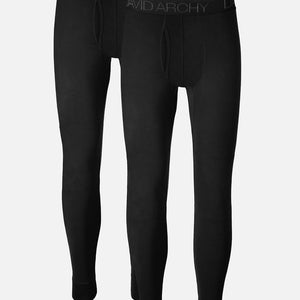 Wow wow wow
Super soft long underwear my sons love it. Didn't expect that's soft and warm. Buying again to everyone I love
Comfty and warm
I ordered a pair of smalls and they fit overall fairly well. But I'm 5'6" and they are probably an inch or two long for my liking. But it is not enough to dock a star because there is enough room to smooth it out without being visible in the over clothing. I expect these will keep me toasty.
Super, Super Soft!
About time they started making men's underwear comfortable to wear. We may be rough and tough, but our personal packages need some comfortable care. Thanks David Archy!
Perfect
It's perfect for my husband. He loves it. It keeps him warm and comfortable. Will buy it again for sure.
Wow, Very Comfortable!
As soon as I felt these, I knew it something special. I quickly tried them on and couldn't believe the softness. It's about time that men's clothing manufacturers pay better attention to mens comfort, especially in the jewels dept. I trashed my classic long-johns from last year and will only wear these from now on. They fit well. I take a 32-34 length in mens pants/jeans and this was plenty long and didn't ride up with usage. I wear a 32-34 waist size and I had no binding or other complaints.
Very warm. fits like a glove.
Needed a heavier pair of thermal suit. a Montana man. suites me just fine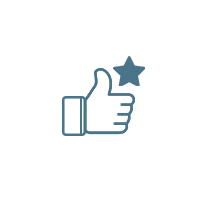 Comfort Guarantee
If you are not 100% satisfied, we will offer you a free exchange.

Free Return
The returns caused by product quality issues, costs on us.

Free Shipping
Fast & free shipping on orders over $59.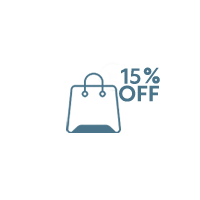 Save 15% Off
Subscribe us to get instantly 15% off on your first order.
Testimonials
"The briefs are made of a bamboo fabric blended with rayon and spandex, and have a reinforced pouch available in fly- and no-fly models. They're also more affordable compared to many of their competitors. "
"I've been wearing David Archy underwear for a while now but the new Quick Dry Sports are my new favorites! So very comfortable. I will confess that I do prefer the wider waistband of the regular ones but these are great nonetheless."
"This 100% cotton pajama set is made a little larger to accommodate for slight shrinking in the wash. The classic long sleeve top and pant set is perfect to wear during colder nights. It's a prefect present."